INSTRUCTIONS & FAQs
…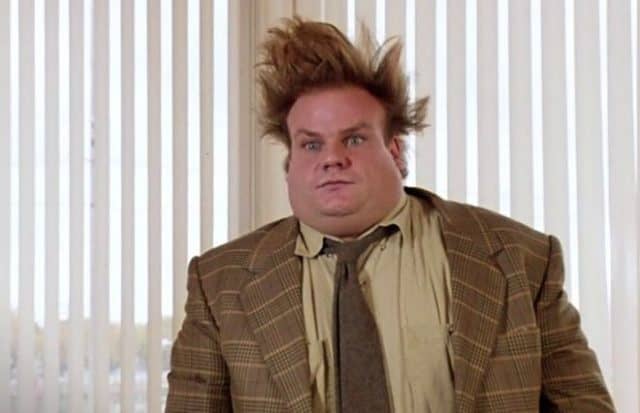 TRIVIA INSTRUCTIONS / RULES:

Gather your team – Meet in-person at Wildwood Sport Bar & Grill in Byron, MN. Or you can use Google Meet, Zoom, whatever you like, to virtually meet with your team! Or you can play by yourself!
Create your team name – It's, like, the 2nd question here, so don't get this one wrong…
Get your answer sheet – CLICK HERE ~30 minutes before trivia begins, enter your TEAM NAME and an EMAIL, so we can keep track of your score. You will then get the answer sheet for the 1st Half of the trivia. Once you submit the 1st half answers, you will get a link for the 2nd half answer sheet.
Join trivia – Now, at this point you are either sitting at Wildwood in Byron, MN or you are about to CLICK HERE to join the Twitch feed.
Play trivia – Justin will ask some super dope questions and you will answer via Google Forms from a smart device or a laptop/PC.
CLICK HERE for the 1st Half answer sheet in case you are a skimmer and skipped Step 3 above.
Questions will also be displayed on a TV at Wildwood or on www.twitch.tv/mostlynothingproductions. If you miss a question… that's a bummer! Once we move to a new question we aren't going back. Unlike Jack Shephard – we do NOT have to go back, so pay attention.
NO CHEATING! SEARCH YOUR

BRAIN

, NOT THE

INTERNET

!
Your focus on integrity makes this so much more fun for everyone!
BE KIND & ENJOY!! Have fun in the Twitch Chat, but be respectful and avoid putting your answers in the chat. Don't be that guy.
TRIVIA FAQs:

► How can I watch the live stream?
CLICK HERE, go to Twitch.TV and search "mostlynothingproductions", or download the Twitch app on your mobile device.


► Where can I go to play trivia in-person?
Justin will be hosting trivia live from the patio at Wildwood Sports Bar & Grill in Byron (weather permitting).

► How do I submit my answers?
CLICK HERE for your Google Forms answer sheet.
The answer sheet will be available ~30 minutes before trivia begins.
PLEASE REMEMBER TO ANSWER IN ALL CAPS.

► What if I hit the back button on my browser while in Google Forms?
Do NOT hit the back button on your browser!  The browser back button will erase all of your answers and that's when chaos erupts. Trust us, we know from experience playing trivia during this pandemic.  Only use the back/next buttons at the bottom of your form. One way to safeguard this to also jot your answers down on a scratch piece of paper as a backup.

► Does it cost $$ to play?
Nah. Trivia is completely free to play, but donations are always welcome! All funds collected will be donated to local non-profit organizations in support of all they do for our community unless explicitly stated otherwise.

► What kind of questions do you ask?
Mostly pop culture stuff like movies, music, sports, books, etc…

► What is Twitch?
Twitch is the world's leading live streaming platform for gamers and the things you love. Twitch is where millions of people come together live every day to chat, interact, and make their own entertainment together.

► Do I need to download an app?
No, it is not required. You do not need to download anything to play. If you wish, you can download the FREE Twitch app on your mobile device. Please note: if you end up using the Twitch app, you will need to create an account and sign in to play directly on the app. Otherwise, if you prefer to play without the app, you can CLICK HERE or go to Twitch.tv and search "mostlynothingproductions".

► Do I need an account to watch via Twitch?
Negative, ghost writer. You do not need an account to watch online, but Twitch accounts are free and allow you to chat on the live stream, which is always entertaining. As noted above, if you download the Twitch app on your device, it does require an account and sign in.

► If I watch trivia on Twitch, do I still need to download an answer sheet?
Yes! Twitch allows you watch the stream and hear/view the questions. The answer sheet is how you submit your answers. Whether in person or online, you will need the answer sheet to play!

► What is your Venmo information?

@storminspank

► Can I submit my first half answers after the three minutes is up?
Nope. You missed out. After the 1st half, you will have three minutes to submit your answers and get the link for the 2nd half answers sheet. The link will be closed after the three minute time frame, so if you miss the cutoff you are out of luck.

► How do I get the 2nd half answer sheet?
You will get the link once you submit your 1st half answers.

► Do I have to have a team to play?
Heck no! It might be a little harder, but you can absolutely play by yourself. And on the flip side, there is no limit to how many people you can have on your team.

► How do I know if my team won?
After the final round is completed, we will tally up everyone's scores, and then announce the top teams. We will also post all scores on this website and social media channels.

► Are there prizes for the winners?
We mostly just play so everyone knows how awesome you are! However, there are a few prizes for this week's trivia since it's a special occasion, Good Neighbor Days! We will email the winners if they have a prize to pick up at one of the local bars/restaurants.

► How can I find out about the next trivia night?
Follow these social media channels:

► When is the next trivia night?
Hopefully soon! We are working on a schedule for a regular trivia night going forward. Dates and new information to follow!